When you coach you're either helping or keeping score.  In this short article I explain the difference between the two.
We measure everything!
In the Contact Centre industry we tend to be obsessed with measuring things.
From Occupancy rates through to Net Promoter Score we have dashboards and dials for everything.  (Even though not everything matters.)
And we have a whole special set of measurements reserved just for Contact Centre Agents.
When we're able to influence and guide our Agents to better Productivity, Quality & Attitude, life is good.
And measuring progress quantitatively along the way is fine.  It's really important to let people know how they are doing.
Measuring Quality
One of the most important processes in the Centre is Monitoring & Coaching.
We monitor Customer interactions, document our findings and talk to the Agents about their performance.
Great Monitoring & Coaching improves Quality, drives better Customer Satisfaction and delivers higher Employee Engagement.
It's a multivitamin process with lots of great benefits.
But only when it is well designed.
There are many questions to answer to create a great Monitoring & Coaching process
The Monitoring & Coaching process is more complex than it first appears on paper.
Who should monitor interactions?
How often should we monitor?
What do we monitor for?
Who makes the rules for defining and calibrating Performance Standards?
How often should we listen, how should we listen, what do we listen for?
And when it comes to Agents –
Who should talk to Agents?
With what frequency should we talk to Agents?
What is the role of Quality Assurance?
What is the role of the Team Leader?
When or how should a score be involved?
Wow – there's a lot involved.  But there are some answers too.
Let's focus in on the use of scoring.
What is the role of the Scorecard?
Let's zoom in questions around scoring.
What is the role of the Monitoring 'Scorecard'?
Do I have to use it every time I speak with my Agent about their interaction?
Do I as a Team Leader use it or does Quality Assurance use it?
You're either helping or you're keeping score
In our Client work, we find that both Team Leaders and Quality Assurance have an unhealthy attachment to the scorecard.
Every quality discussion with an Agent involves a score.
Even side by side sessions – the rare times they seem to be conducted – involve a scorecard.
Isn't this all rather disheartening and unnecessary? And typically all the Agent wants to know is the score.  Or 'did I pass or not pass'?
That's not a formula for improvement.  And a sure sign there is confusion between helping or keeping score.
What do we mean by that?
Scorecards are wonderful tools for gathering quantitative data.
Providing a developmental summary of scores across randomly selected interactions can be a great tool for Agent performance trending.
Here's your trend here.  Here's your trend there.  The big picture of performance and what contributes to it.
But scoring on a day to day basis in the Centre can inhibit growth.
Imagine your Agent comes to you and says –
"Boss, I'd like you to help me with my communication skills. Can you sit with me and listen to a few of my calls and give me your thoughts?"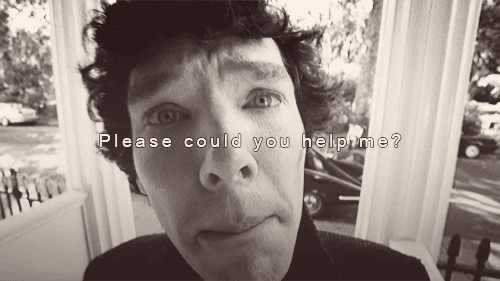 You reply, –
"Sure, give me a minute to get my scorecards – I've got to score everything I hear and that we talk about – be right there…"
I don't think you would say this.
Even writing these lines makes me cringe.
The role of a Coach within the context of transactional coaching is to help their Agent get better and better at what they do.
Since when did helping someone get better involve a score?
Scorecards don't change behaviour
A Scorecard is a judging tool.
It tells you how you did.
Just like watching the scores presented by Olympic Judges after the skater has skated, or the diver made their dive.
They tell you how you did.  But they aren't designed to help you get better.
It makes me sad when Quality Assurance people tell me that all they do is issue scorecards and hope that Agent quality performance improves.
Dream on.
But helping people changes behaviour
What the best coaches do is sit with their folks – on a regular basis – and help them get better.
They understand that helping is something they do for their people.
"Here's where you did well.  Here's where you can improve."
With no score attached. And why would you need one?
And the more you help someone – the better they will score when the time comes.
In closing
When people ask me how many interactions they should monitor I ask them to rephrase the question.
"How many interactions will you monitor for scoring purposes and to provide trending?" 
"And how many interactions will you conduct to help your Agent get better?"
Then add the answers to these two questions together to get your answer.
Thank you for reading!
Daniel